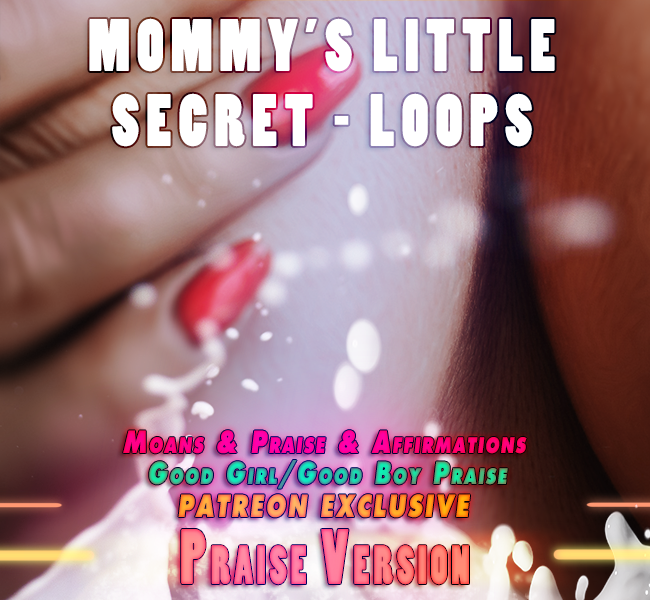 Hello, my perfect playthings!
None of these would make any sense to you without first listening to the original (and free) Mommy's Little Secret, so please do that first!
Mommy's Good Boy/Good Girl
These are 5 minute loopable files with lots of moans, some music, and countless of "good boys" and good girls," mixed in with "yes, mommy." It's a fun little thing which can be used as a way to relax or…help you become aroused.
Have fun!
These are all available through my Patreon.
Have fun!