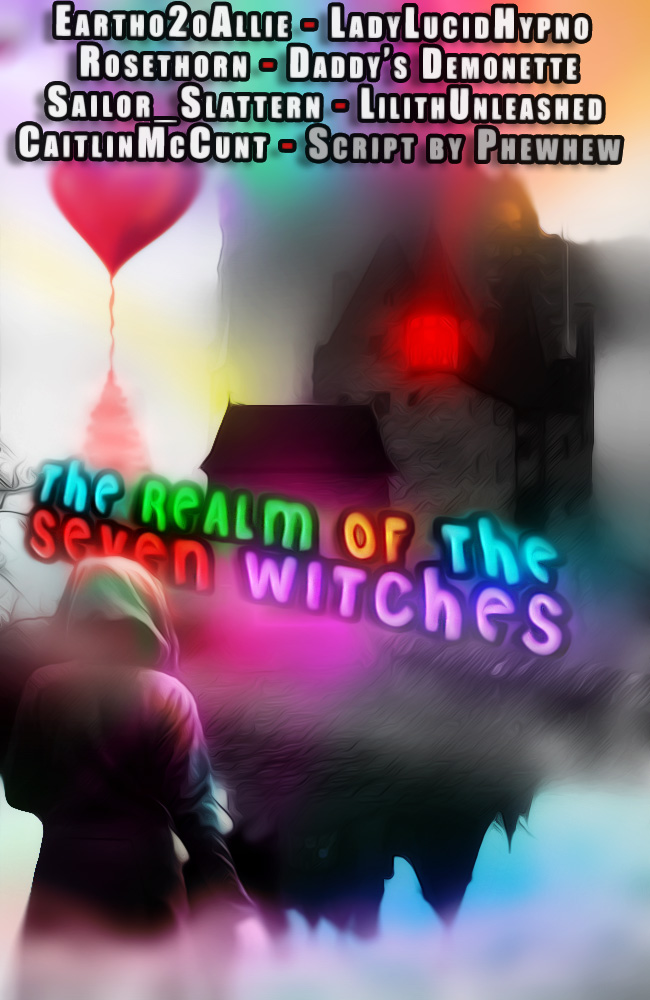 Hello, Sluts!
Welcome to The Realm of The Seven Witches, traveler. How you came to be here is…unimportant. *What* you will soon befall you is. But for you to find out, you must first choose between the seven witches and their wildly varying promises and ideas about what "fun" means.
The sights, sounds, and sensations that await you will boggle your mind and bring you to the very edge of overwhelming pleasure…or, perhaps, despair. Choose wisely, traveler, for some witches are kind, some are horny, and some beyond evil.
After listening to the introduction, you will choose which witch to spend time with (or forever be stuck with).
—
I'm The Witch of Lust in this collaboration, but there are others, which you can find on the official Reddit thread.
If you desire to know more about each witch, here is a nice little breakdown:
🌲 The Witch of The Forest 🌲 by u/Eartho2oAllie
[Fsub][Wholesome][First Time][Sweet][Nervous][Blowjob][L-bomb]
🔥 The Witch of Fire 🔥 by u/XRoseThornX
[Wild][Sensual][Slightly Crazy][Yandere][Eager][Horny][No Foreplay][Cowgirl][Possessive][Dubson][L-bomb]
❄️ The Witch of Ice ❄️ by u/LadyLucidHypno
[Fdom][Chastity][Denial][Permanent][Bondage][Lesbian][Misandry][Torture]
💨 The Witch of The Wind 💨 by u/DaddysDemonette
[Fsub][Bondage][Spanking][Submissive][Panty Gag]
💗 The Witch of Lust 💗 by u/LilithUnleashed
[Fdom][Tricked][Bondage][Tease][Denial][Cuckold][Snaps]
✨ The Witch of Light ✨ by u/Sailor_Slattern
[Fdom][Gentle][Commanding][Strict][JOI][Controlled Life][Conditioning][Good Boy]
😈 The Witch of Darkness 😈 by u/CaitlinMcCunt
[Fdom][Multi Fsub][Revenge][Dark][L-bombs][Sex]
For the full, unabridged description, please follow the Reddit link below. For a lower quality audio stream, use Soundgasm. For videos, we've got…Pornhub.
Downloads:

RAW: usually just a plain recording, with no effects whatsoever, except for when binaurals are specified.
SFX: with sound effects, like echoes, panning, 3D, environmental effects, and all sorts of fun stuff.
Some files have many versions you can chooses from, while others are more sparse.
There are two different files to this session: