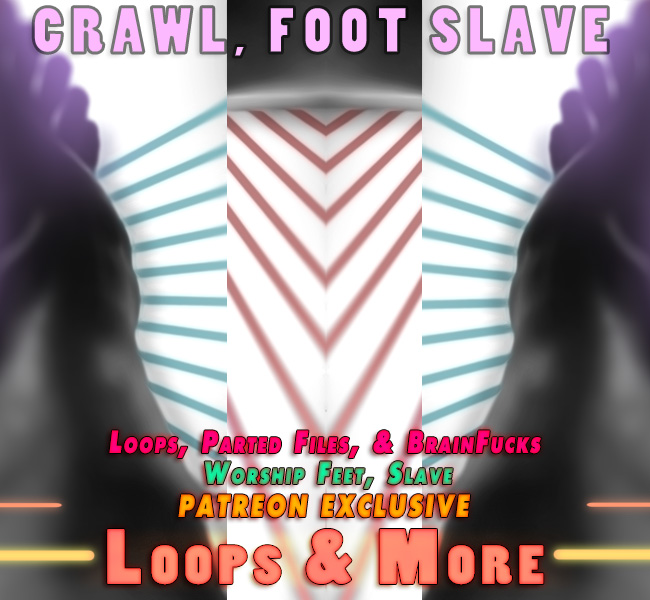 Would you kindly get down on the floor and suck some toes, slave?
None of these would make any sense to you without first listening to the original (and free) Crawl, Foot Slave.
This is a series of 3 loops created from the Crawl, Foot Slave file, each of which may be either looped on its own or as a playlist. Each one focuses on supercharging your foot fetish and brainwashing you into the best little foot slave you could become.
Passive Loop: Could be listened to without trance. No drop triggers or snaps.
Deep Trance Loop: Very similar to the passive loop, but with snaps, drop triggers, and a quiet background conditioning track.
Experimental Loop: Guess you'll just have to find out?
These are all available through my Patreon.
---
This is just a slightly altered breakdown of the full session, but without the wakener.
Inhale, Exhale, & Relax (Induction): Just as the original, with nothing added or removed. Progressive relaxation as you inhale and exhale. As you pay attention to your breath. As you relax and drop for me.
Crawl, Foot Slave (Body): Just as the original, with nothing added or removed.