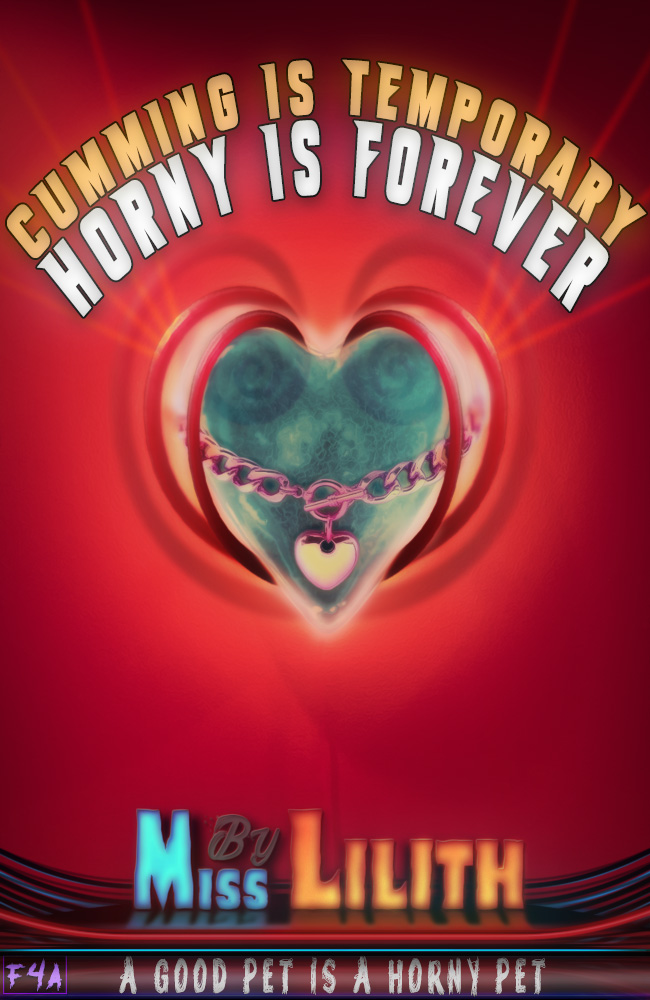 Hello, Sweetea!
Have you heard? Have you heard that cumming is temporary? That horny is forever? Horny is like a friend who, if you don't disappoint, will stay with you every minute of every day of every decade, keeping you company. Allowing you to feel good and nice and perfect. So listen, follow, and accept the fact that you just want to stay horny. Because horny is good. Horny is happy. Horny is perfect.
Suggestions include (if you must know):

-A strong desire to stay horny at all times, avoiding orgasms.
-A strong desire to chant your mantra when horny.
-A strong desire to reach for higher and higher levels of horny, needy, melty, and eager.
---
For the full, unabridged description, please follow the Reddit link below. For a lower quality audio stream, use Soundgasm. For videos, we've got…Pornhub.
Downloads:

RAW: usually just a plain recording, with no effects whatsoever, except for when binaurals are specified.
SFX: with sound effects, like echoes, panning, 3D, environmental effects, and all sorts of fun stuff.
Some files have many versions you can chooses from, while others are more sparse.
---
EXCLUSIVE CONTENT – PATREON
A good pet is a horny pet and a horny pet is a happy pet…

---

A good pet is a horny pet and a horny pet is a happy pet…

---