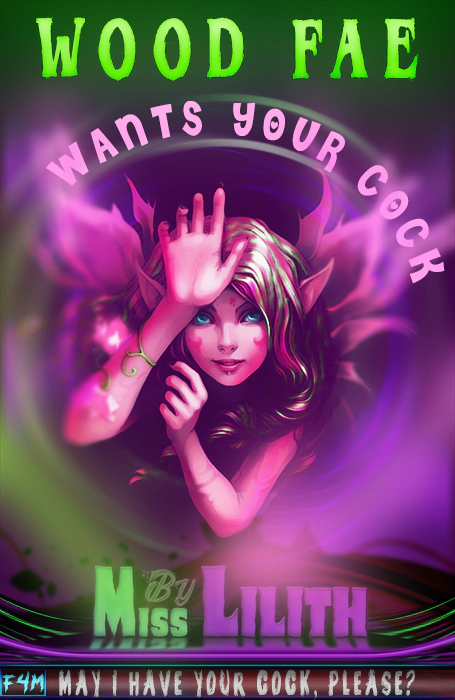 Hello, human.
It's just so wonderful that you've found yourself here, in my forest! I haven't had visitors in ages! I haven't had a cock in ages, and yours looks right up my alley. You're really in no position to refuse anymore, but may I have it, please? Pretty please? I'll show you how to use it properly.
This isn't like most of my files. There is really no hypnosis here aside from a few drop triggers. No induction. If you're conditioned to my voice, you'll probably drop, but if you aren't, it's just a fantasy.
Spoilers ahead:
You find yourself whisked away to a different dimension and end up in my forest, where I take full advantage of my new human slave and fuck you without mercy with your own cock. I make you gag on it. I fill your ass with my forest's tentacles as my vines bind you in place and my pheromones enslave your mind. Bind you to me. To the my realm.
You get to find out how it feels to have a pussy and be fucked with your own cock. How it feels to cum again and again as the full-bodied orgasms take you. No mercy. You're just my plaything now. Forever and after.
Warning: If you're conditioned to my hypnosis, the suggestions here may actually take effect and you'll find yourself being attracted to your own cock. Isn't that fun, sweeteas? I think it is! Think of the ego boost!
This is technically gender neutral, since no pronouns are mentioned, but it does obviously mention you having a cock.
If you'd like more spoilers, you can read the script.
Now have fun!
---
---
For the full, unabridged description, please follow the Reddit link below. For a lower quality audio stream, use Soundgasm. For videos, we've got…Pornhub.
Downloads:

Click on the three "dots" to the right of the player and choose download from the menu.
If there is no "download" option, try a different browser, like Chrome or Firefox.
---