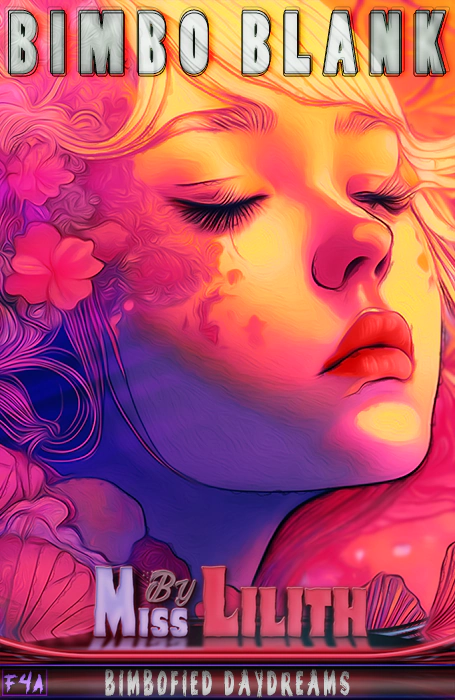 Hello, my dumb bimbos!
Here, I introduce you to someone you may have already met: my brainwashed bimbo slut. She's the bimbo you may one day become if you allow the bimbo blank unfettered access to your mind.
Bimbo Blank is that space in your mind where only horny, giggly, foggy, disjointed thoughts may exist. It's that state of mind where only bimbo may flourish. The ultimate state of joy, arousal, and bliss…far, far away from all stress, anxiety, and tension.
Bimbo Blank can come at any time, but it will only ever come when it's safe and won't interfere with your life, so you can be safe with the knowledge that you will only benefit from the chance to be this perfect, slutty, horny bimbo bitch.
If you'd like more spoilers, you can read the [script].
Now, prepare to be taken away on the pink, fluffy clouds of bimbo blankness.
(This is a spiritual successor to my Hypnotized By A Bimbo file, but does use some triggers from Brain Go Bye Bye and Mind Blank Bimbo. Technically speaking, you don't need to listen to any previous files, but it does improve the experience!)
---
---
For the full, unabridged description, please follow the Reddit link below. For a lower quality audio stream, use Soundgasm. For videos, we've got…Pornhub.
Downloads:

Click on the three "dots" to the right of the player and choose download from the menu.
If there is no "download" option, try a different browser, like Chrome or Firefox.
---
Patreon Content
I manipulate your mind into specific thought patterns, pulling at all that motivation within you and bringing it out and into the open. Allowing you to use your own inner desires to reinforce your workout schedule.

---

Feel nothing but good, Sweetea.

---

Cannot escape from the bimbo, bimbo…

---