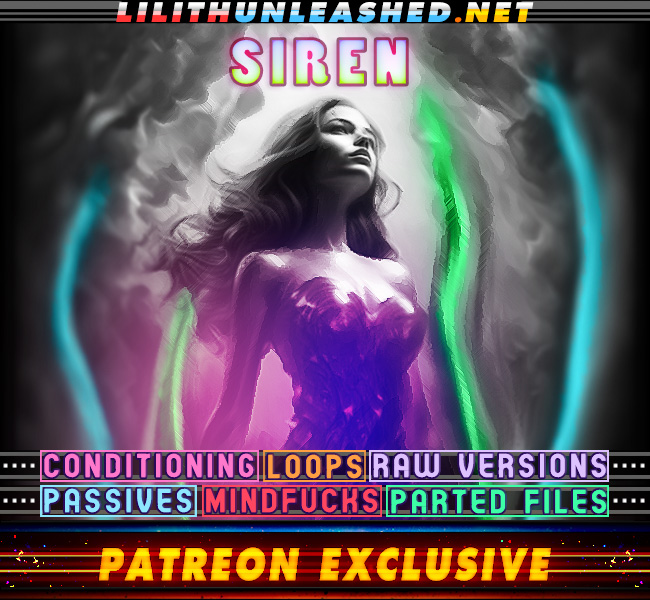 Hello, Sweetea!
None of these would make any sense to you without first listening to the original (and free) Listen. Follow. Obey. Siren.
---
---
I've got two files for my Tier 3+ Patreons today based on Listen. Follow. Obey. Siren.!
Siren – Compact Conditioning:This a shorter version of the original file with much of the story aspect removed, most of which was near the beginning. It's 31 minutes long and doesn't really have an induction, but does contain drop suggestions.
Siren – MindFuck-Lite:Not quite like my earlier MindFucks, but close enough in spirit. Consisting of mostly the background conditioning tracks from the original file all overlapped and 10 minutes long, this one can be looped and looped forever as your mind accepts that obedience is the only way forward.
---