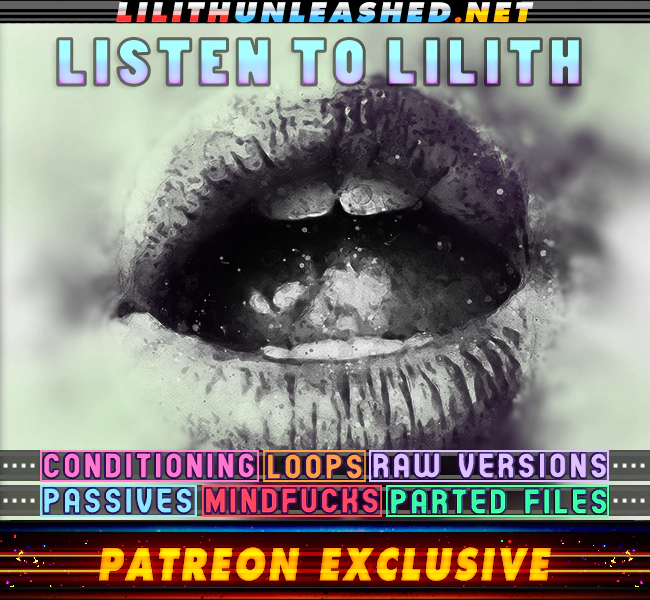 Hello, Sweetea!
None of these would make any sense to you without first listening to the original (and free) Listen To Lilith.
---
Patreon Tier 3+ (loops and alts+):
Let my voice take you away…
Long Conditioning Loop: The main body of the file, without the induction and wakener, but with a quick suggestion to drop at the start of the file. Can be looped almost seamlessly.
Passive Loop: Can be listened to outside of trance on repeat. Nearly all mention of dropping has been removed.
MindFuck: The body of the main file, but super compact, each ear with its own audio track and a background brainwashing loop.
---
This is just a slightly altered breakdown of the full session.
Listen. Follow. Drop. (Induction): Repurposed from Kinky Workout. Is the perfect induction for this type of session.
Listen To Lilith – Body File Only (Body): Just the body of the file, without the induction, the wakener, or the suggestions after wakeup.
Listen To Lilith – RAW (Body): Just like the above, but without any SFX and with wakener and final suggestions included.
---