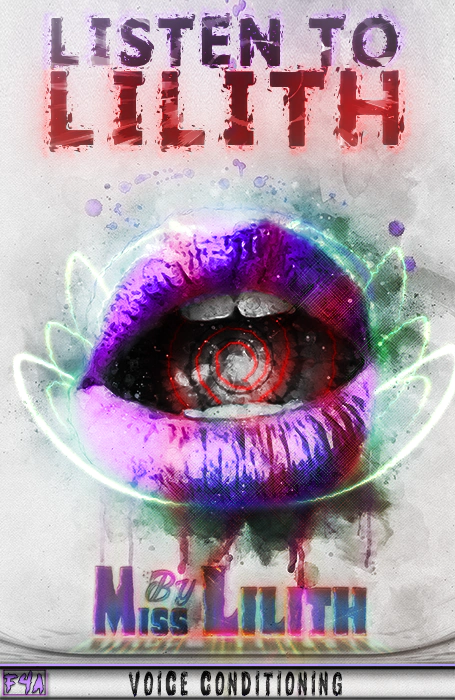 Drop so very deeply to my voice as I push myself into your head and spread you wide open, imbuing you with my suggestions, my control, and my willpower. Listening to this session removes all of your resistance to my hypnosis. It clears away any hope you may have had of putting up defenses against my conditioning. In fact, I won't even need an induction or a complicated hypnotic session to mold your mind in the way that most suits us both. That suits….me.
And as you listen and my voice conditions you, you can only feel more and more joy. You can only become more and more aroused, feeling pure, euphoric pleasure lacing into your ever nerve, every cell, and every inch of flesh. Spreading throughout your mind. Your thoughts. Your memories.
So listen, follow, and drop to the sound of my voice and the words that I say.
---
There are three different versions of the file (I suggest trying the first [Long Induction] version first, as it has the best synergy):
The [Long Induction] is 38m in length overall and uses my full induction from Kinky Workout:
The [Short Induction] uses the short version of the same one:
And, finally, the [Bye Bye Induction] version uses the full induction from the Bye Bye series:
---
For the full, unabridged description, please follow the Reddit link below. For a lower quality audio stream, use Soundgasm. For videos, we've got…Pornhub.
Downloads:

Click on the three "dots" to the right of the player and choose download from the menu.
If there is no "download" option, try a different browser, like Chrome or Firefox.
---
Patreon Content
Listen – Follow – Obey – Drop – Trance – Passive – Suggestibility

---

Become one with the astral maid network and join the mindless, horny, single-celled singularity where dissent and acuity are explicitly forbidden…

---

How intelligence and thoughts are broken down into ineffective, inefficient, insignificant, anti-intellectual brain goo…

---