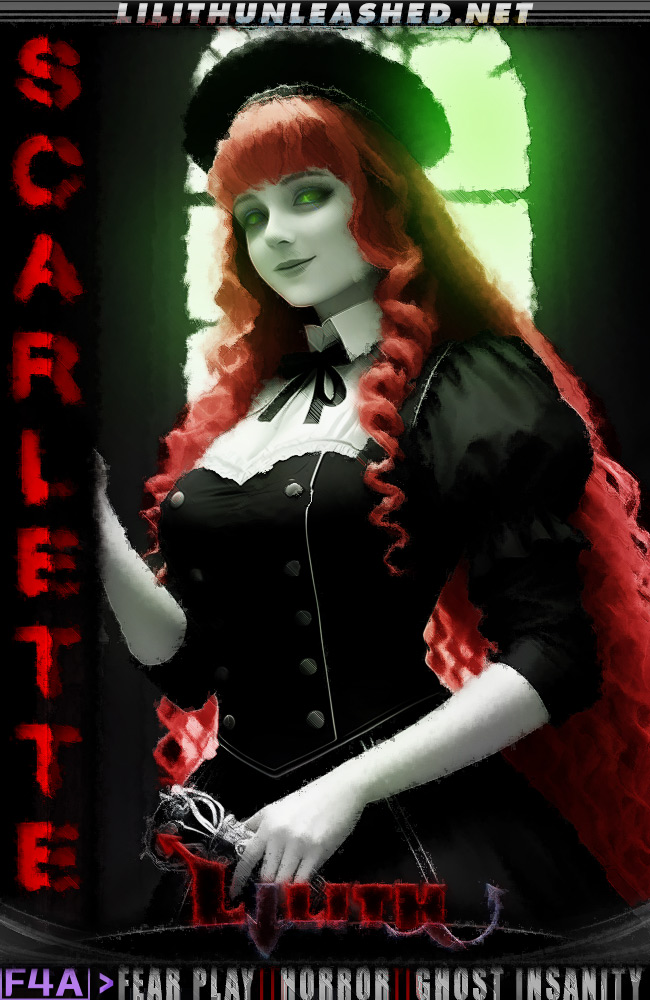 Hello, my fearless little Sweeteas.
It's spooky season, which means it's time for yet another horror erotica hypno story (the others being The Vampire Lilith and Lilith's Asylum)! This one is particularly ambitious, with focus on immersion through an interesting combination of sound effects, plot, and narration. There is much to spoil here, so if you'd like to listen without any, get to it (but make sure to bring your own subject agency).
Enter the Crimson Manor and meet the Scarlet woman:
Spoilers ahead:
.
.
.
.
.
This file is a combination of story-telling and hypnotic suggestions which stretch beyond the length of the audio. The fantasy portion sees an insane, horny ghost molest you, paralyze you, and spend some time describing in great detail how it was that she had died, who had killed her, and why.
The suggestions here are pretty open-ended and simple: the ghost maid shoves her fingers into your brain and removes any shame you may ever feel from being the person who you want to be. For the most part, the focus here is your inner slut. I want you to be as slutty as you want to be without worry or shame. Slutty, horny, needy, and shameless.
Have fun!
---
For the full, unabridged description, please follow the Reddit link below. For a lower quality audio stream, use Soundgasm. For videos, we've got…Pornhub.
Downloads:

Click on the three "dots" to the right of the player and choose download from the menu.
If there is no "download" option, try a different browser, like Chrome or Firefox.
---
Patreon Content
Listen – Follow – Obey – Drop – Trance – Passive – Suggestibility

---

Become one with the astral maid network and join the mindless, horny, single-celled singularity where dissent and acuity are explicitly forbidden…

---

How intelligence and thoughts are broken down into ineffective, inefficient, insignificant, anti-intellectual brain goo…

---