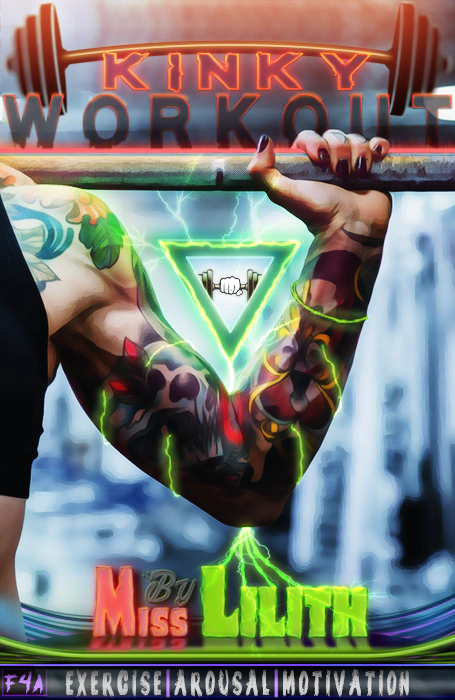 Hello, Sweetea.
Today, I take you deep, deep down into the deepest of trances with an intricate induction which combines conversational, progressive relaxation, rapid induction techniques, and fractionation. By the end, you'll be so deep that you won't know where you are or what you're doing as my words capture your world and create your reality.
Once you're all deep and suggestible, I manipulate your mind into specific thought patterns, pulling at all that motivation within you and bringing it out and into the open. Allowing you to use your own inner desires to reinforce your workout schedule.
And then…splice arousal into the entire process. Everything that leads up to working out, everything that happens during, and everything that happens after. From here on, exercise will be a horny, hot, wet experience. No matter what type of exercise. No matter what type of training.
There are versions of this file and they differ greatly, so pay attention:
---
Kinky Workout – Submission: Conditions you to become more and more submissive each and every time you work out. The more you work out, the more submissive you become and the more you enjoy it and the less likely you are to stop. Here, you are my good workout slut.
Kinky Workout – Domination: Conditions you to be more and more dominant, assertive, and confident each time you work out. The more you workout…well, you get it. Here, you are my good fitness freak.
---
For the full, unabridged description, please follow the Reddit link below. For a lower quality audio stream, use Soundgasm. For videos, we've got…Pornhub.
Downloads:

Click on the three "dots" to the right of the player and choose download from the menu.
If there is no "download" option, try a different browser, like Chrome or Firefox.
---
Patreon Content
My voice drips into your mind like honey, compelling you to listen, follow, and drop…

---

I manipulate your mind into specific thought patterns, pulling at all that motivation within you and bringing it out and into the open. Allowing you to use your own inner desires to reinforce your workout schedule.

---

Enter the drone zone, hypno drone, where the mind need not exist…

---