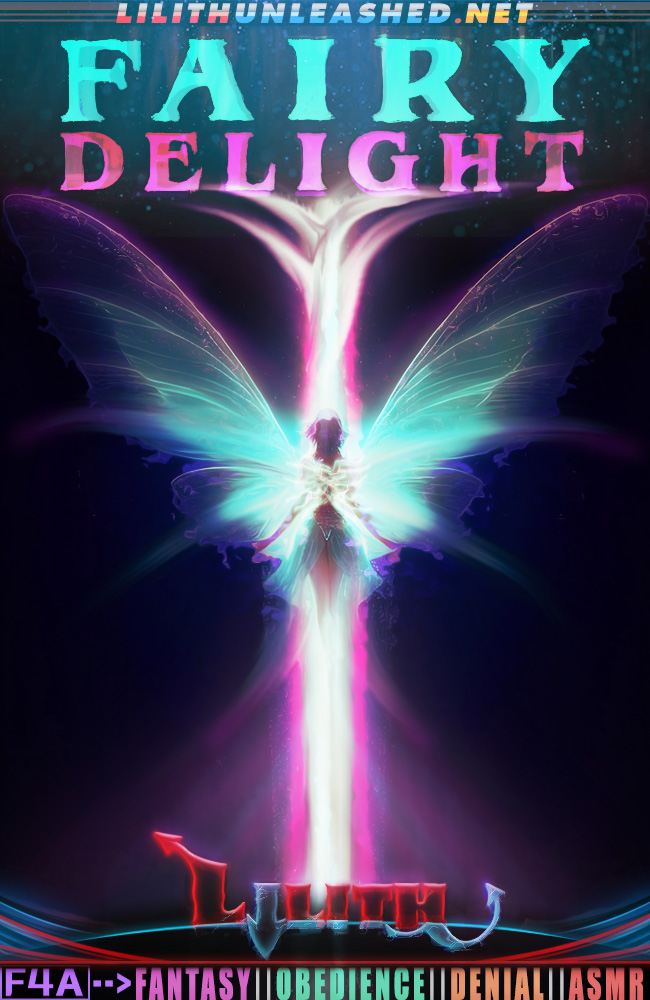 Hello, sweeteas.

Today is all about tease and denial. All about my tiny little fairy self and your utter submission as I do with you as I wish. Listen…and find out.
Unlike most of my files, there is no official induction here…no drop trigger to bring you down. But…if you are conditioned to the sound of my voice, you will drop. You will have no choice but to. In the same vein, there are no long-term suggestions. Just a snapshot of erotic fun. Totally innocent!
If you'd like more spoilers, you can always read the script.
There are two versions of this file, both of which are gender neutral:
Fairy Delight (Mentions Cock): This is for all those with cocks.
---
Fairy Delight (Mentions Pussy): And this is for all those with pussies.
---
For the full, unabridged description, please follow the Reddit link below. For a lower quality audio stream, use Soundgasm. For videos, we've got…Pornhub.
Downloads:

Click on the three "dots" to the right of the player and choose download from the menu.
If there is no "download" option, try a different browser, like Chrome or Firefox.
---
Patreon Content
Listen – Follow – Obey – Drop – Trance – Passive – Suggestibility

---

Become one with the astral maid network and join the mindless, horny, single-celled singularity where dissent and acuity are explicitly forbidden…

---

How intelligence and thoughts are broken down into ineffective, inefficient, insignificant, anti-intellectual brain goo…

---